Current Coaching Staff for 2022-2023 Season: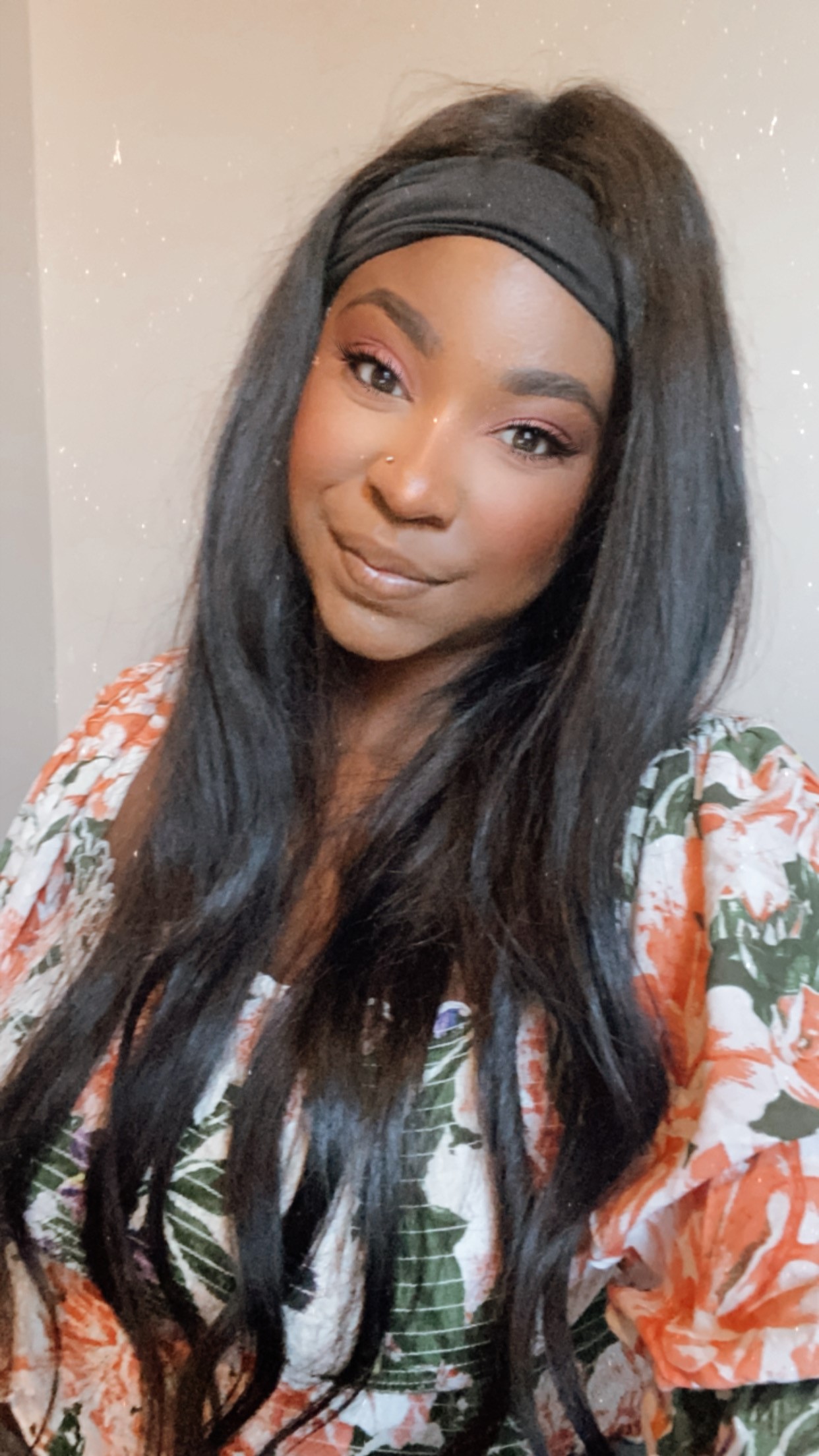 Select 18/17 National Head Coach: Marissa McClinton
Marissa has been playing volleyball since 2003 and started playing competitively in 2009. She has only played varsity level in high school, while also playing for open-level teams during travel volleyball season. With the help of her father, Kevin McClinton, she had the opportunity to train with high-level coaches along the east coast all throughout her high school career. After high school, she was invited to play over-seas in England, with multiple D1, D2 and D3 offers. Coach Marissa eventually decided to play D3 at Randolph College, where she started and played in all matches. Her sophomore year, she was named Offensive Player of the Year. In her junior year/last season, she helped lead the Wildcats to a record-breaking season, and was the top blocker in the ODAC conference before conference-playoffs with a hitting percentage over .300. She decided to focus on schoolwork during her senior year. During and after college, she has been a part of the coaching staff/summer coaching staff/personal coach for Randolph College, Liberty High School, WYSC recreational leagues, and Dynamix Volleyball. When she moved to Northern Virginia for 2 years, she played in an adult league with international and D1 volleyball players. Although coaching has been sporadic due to her career, she values coaching athletes to become their highest selves. Every day, she is thankful she learned such an amazing sport and had the privilege to compete at a high level.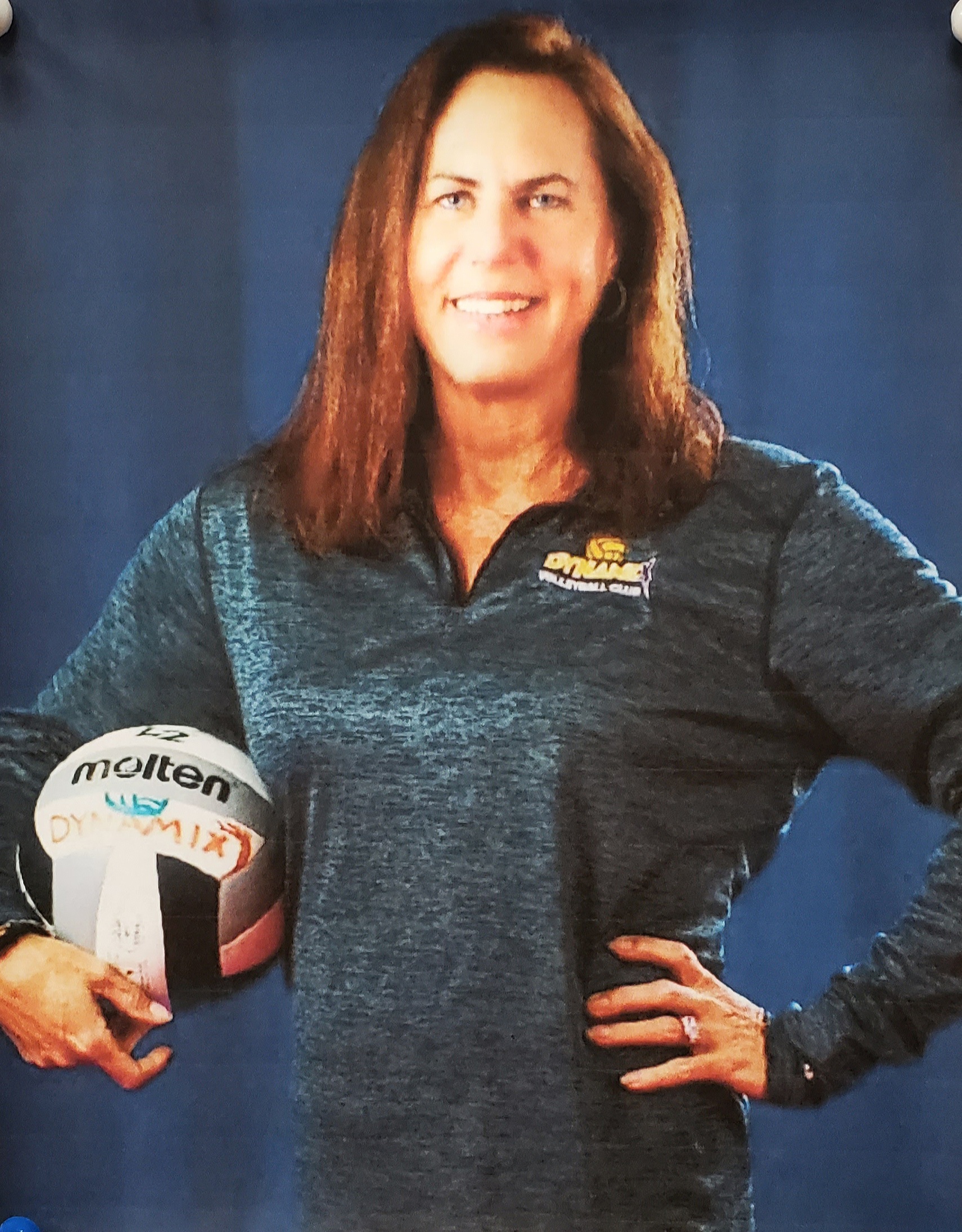 Select 18/17 National Assist. Coach: Sheila Falsone
Sheila has been married to her husband, Victor, for 24 years and has four high-level athletic children that keep them busy and always traveling. Her oldest son played soccer for the #1 Ranked team in the Nation (Loudoun) and the state championship team from Kettle Run. He was a leader on both teams and continued to play soccer at Cabrini University in PA. Sebastian plays soccer for the US National Team, DC United and Louisville. Dominic plays soccer for the Virginia Development Academy, and their only daughter (Tessa) plays travel volleyball for DVC and beach volleyball.
Sheila comes to the DVC family with many years of experience in travel sports. She was a cheerleading coach in Texas and taught Physical Education as well. This is her fifth year with Dynamix where she has played the rolls of parent, team mom, and assistant. Her daughter has played travel volleyball for 5 years, middle school volleyball for 3 years, High School JV for 1 year, High School Varsity for 1 year, and beach volleyball for 3 years. She has experience teaching and working with children as a teacher of 10 plus years. She brings a love of sports and sportsmanship to DVC. She is USA Volleyball (USAV) IMPACT certified and is a member of USA Volleyball (USAV), the American Athletic Union (AAU).
Favorite quote and team philosophy: It is amazing what you can accomplish if you do not care who gets the credit. - Harry S Truman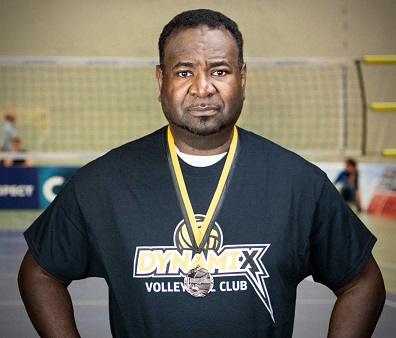 Select 16 National Head Coach: Kevin McClinton
Kevin has been married to his lovely wife Estelle for over 26 years. He has 3 kids, Marissa, Julian, and Sarah. Both Marissa and Sarah have played travel volleyball and at the collegiate level. Marissa played for Randolph College.
Kevin has over 20 years of experience coaching various sports; softball, football, basketball with 10 of those years coaching volleyball. His love for teaching began while he was an Electrical Engineering student where he worked with a college program to teach young inner-city students the basics of electronics. He also was a student tutor where he taught and helped lower class-men pass the rigorous Calculus and Differential Equations courses. He has also spent several years giving piano lessons. Kevin currently works as a Senior Systems Engineer. He is very pleased to be able to combine his love for sports and teaching.

While baseball has always been Kevin main sport, (played a couple of seasons of semi-professional baseball in NJ) he has a love for and has played just about every sport played with a ball. His family says he is obsessed with volleyball and talks about it every day. He is USA Volleyball (USAV) IMPACT and CAP I certified. He is also Gold Medal Squared volleyball certified. He is a member of USA Volleyball (USAV), the American Athletic Union (AAU), American Volleyball Coaches Association (AVCA) and Positive Coaching Alliance. He has also coached Middle School and High School volleyball

Kevin is lucky to have met mentors who are very successful trainers and high school, travel, college volleyball coaches. He leans heavily on their successful experience for guidance to help train successful volleyball players. Kevin's philosophy is to train his young players in fundamentals of the game, teaching them to work hard while gaining a love for the game. He strives to teach them: we play to win but not to be obsessed with winning and if we work hard and take care of the fundamentals, most of the time we will win. If we don't, lets find out what happened and try and fix the areas where we are weak. Kevin's goal is to strive to move each player to the next-level. He is very pleased to have a successful record of training young volleyball players. He strives to never be a player's last coach.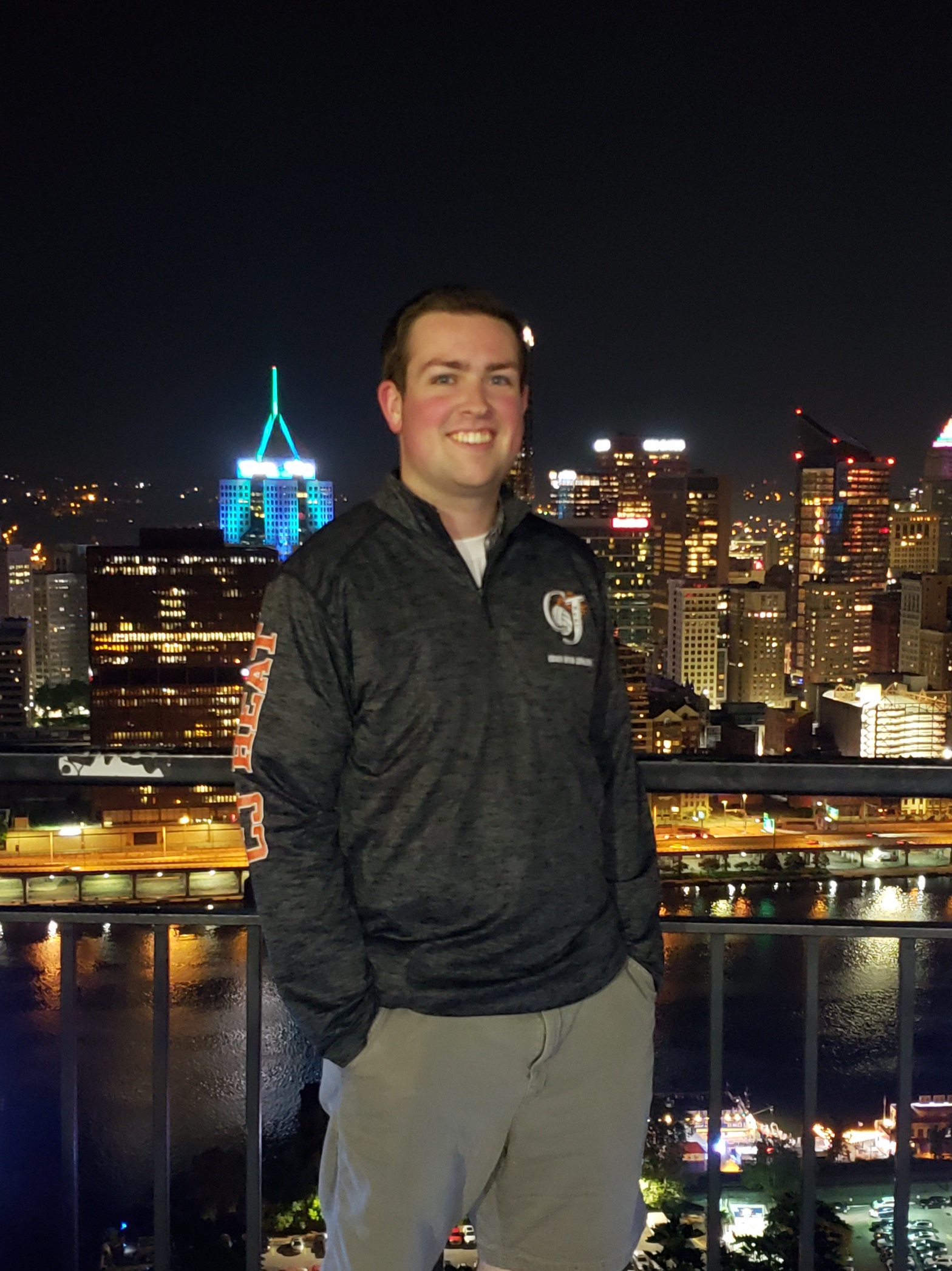 Select 16 National Head Coach: Ryan Coslove
Ryan is originally from Cinnaminson, New Jersey. He began his 8+ year volleyball career his freshman year of high school where he quickly became the JV teams starting setter. The following 3 years he held the starting setter role for his schools Varsity team. Ryan was a setter and libero for his former high school-level club team, Quandomania, where he trained with AVP Rookie of the Year, Eric Zaun (R.I.P), as one of his coaches. He has also played in his former club's beach volleyball program and competed in doubles sand-volleyball tournaments in New Jersey. Ryan recently graduated from Rutgers University in New Jersey where he received his Bachelor of Science degree in Computer Science. While in college, Ryan played intramural volleyball and open gyms with the Rutgers club volleyball teams. He coached volleyball for Central Jersey Heat during his senior year where he head coached a developmental 15U team and co-coached advanced 16U teams in the club. Ryan was leaned on by several of his fellow coaches to assist in their teams setters development. Ryan first met Dynamix at the 2022 East Coast Championships in Pittsburgh where he caught the attention of the Dynamixs 16U Select team and director during competition and watching him coach.
His volleyball philosophy comes from his former club volleyball head coach, where this phrase became his battle cry: We love adversity.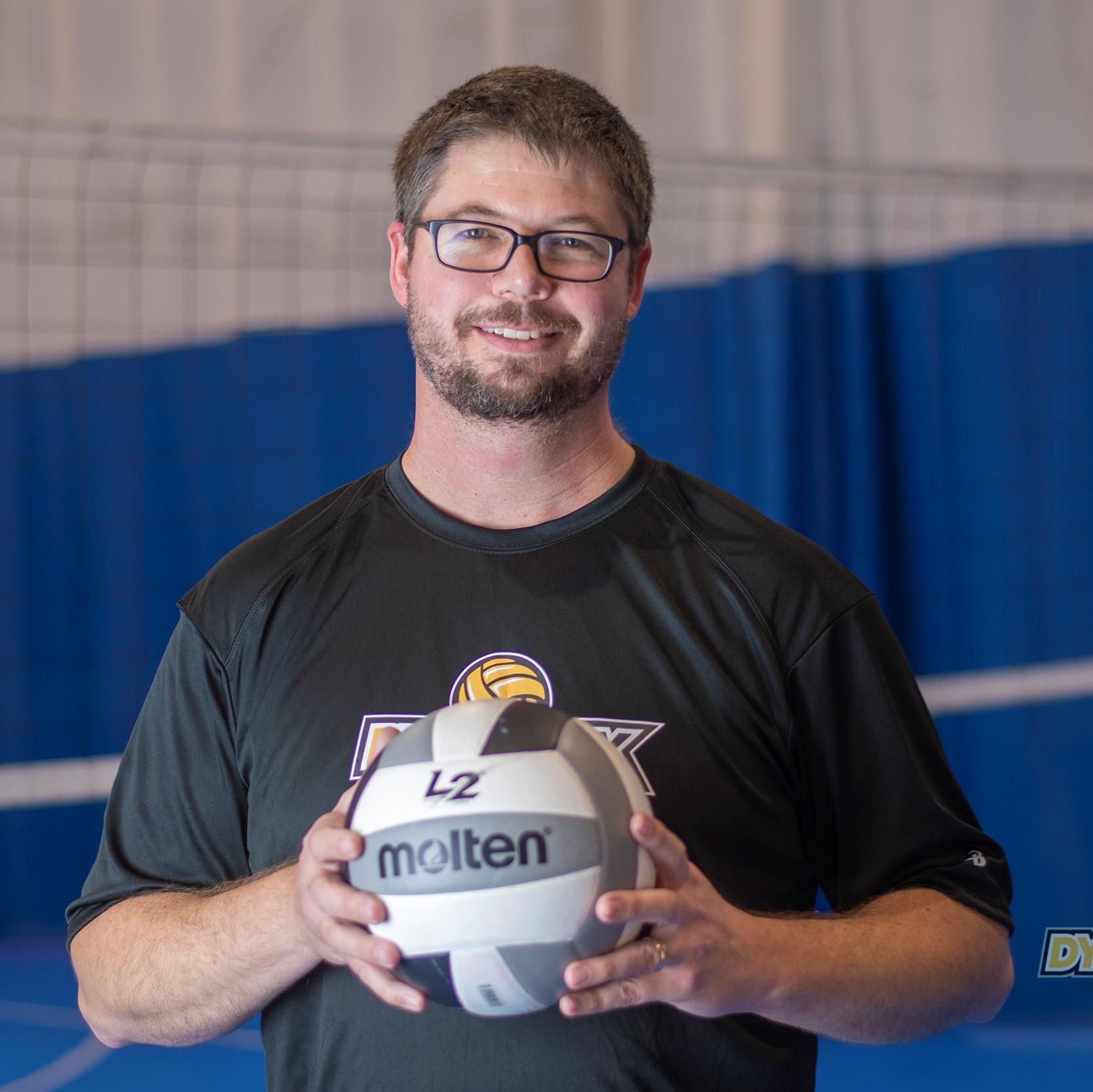 Select U16 National Assistant Coach: Kirk Nelson
Kirk Nelson has been with DVC for over 6 years as DVC's photographer and social media guru. The Pixel Pro owner stepped into the Assistant Coaching position using his height to help develop the front row.
Select 16-2 National Head Coach: Wayne Bronsky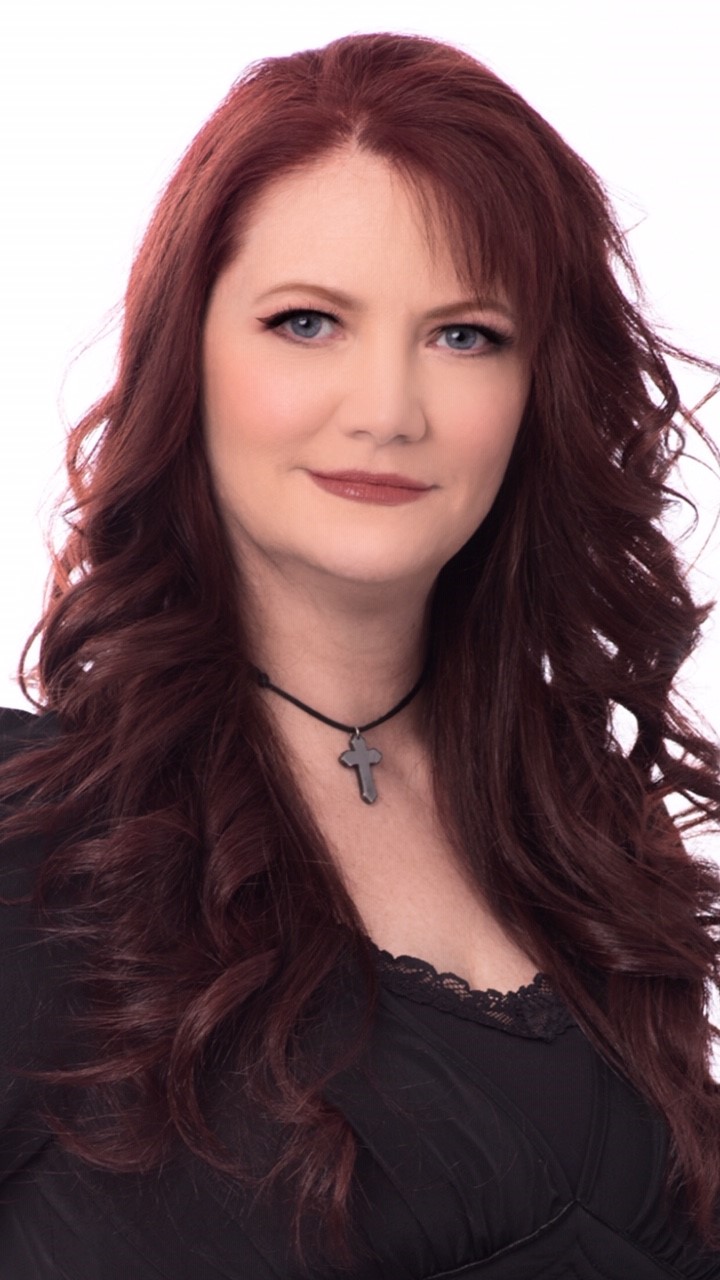 Select U16-2 National Assistant Coach: Sherry Gilley
Sherry has always had a love for team sports. In her youth, she played basketball and volleyball for several years. All four years of high school were devotedly spent being on, or being the co-captain of, the Drill (E.g. Dance) Team. As a young adult, Sherry acquired a Bachelor's of Secondary Education degree and then a Master's degree in Adult Education. After marriage, she and her husband, James, immediately made sports a family-focused activity. When their son, who started playing soccer at the age of 4, added basketball to his recreational resume the following season, Sherry and James each took a sport; Sherry coached Upwards Soccer while James coached Upwards Basketball. It was during this time Sherry realized the role of Coach Gilley brought her significant joy. Sherry also volunteered as an Upwards Sports League Basketball Referee until their youngest daughter became old enough to dribble down the field and up the courts. In 2018, Sherry and her family reignited their love of volleyball through their daughter's school sports program as well as the Dynamix Volleyball Club. As a life-long learner, Coach Gilley has loved learning what has changed in the sport since she was on the court (oh so long ago), jumped at the opportunity to recently attend Gold Medal Squared (GMS) Coaches training, and is considering acquiring a Volleyball Coaching Certification and/or becoming a USA Volleyball Certified Referee. Sherry is extremely grateful for opportunities to empower and eternally impact the lives of others.
"Do what others won't do today, so you can do what others cannot do tomorrow."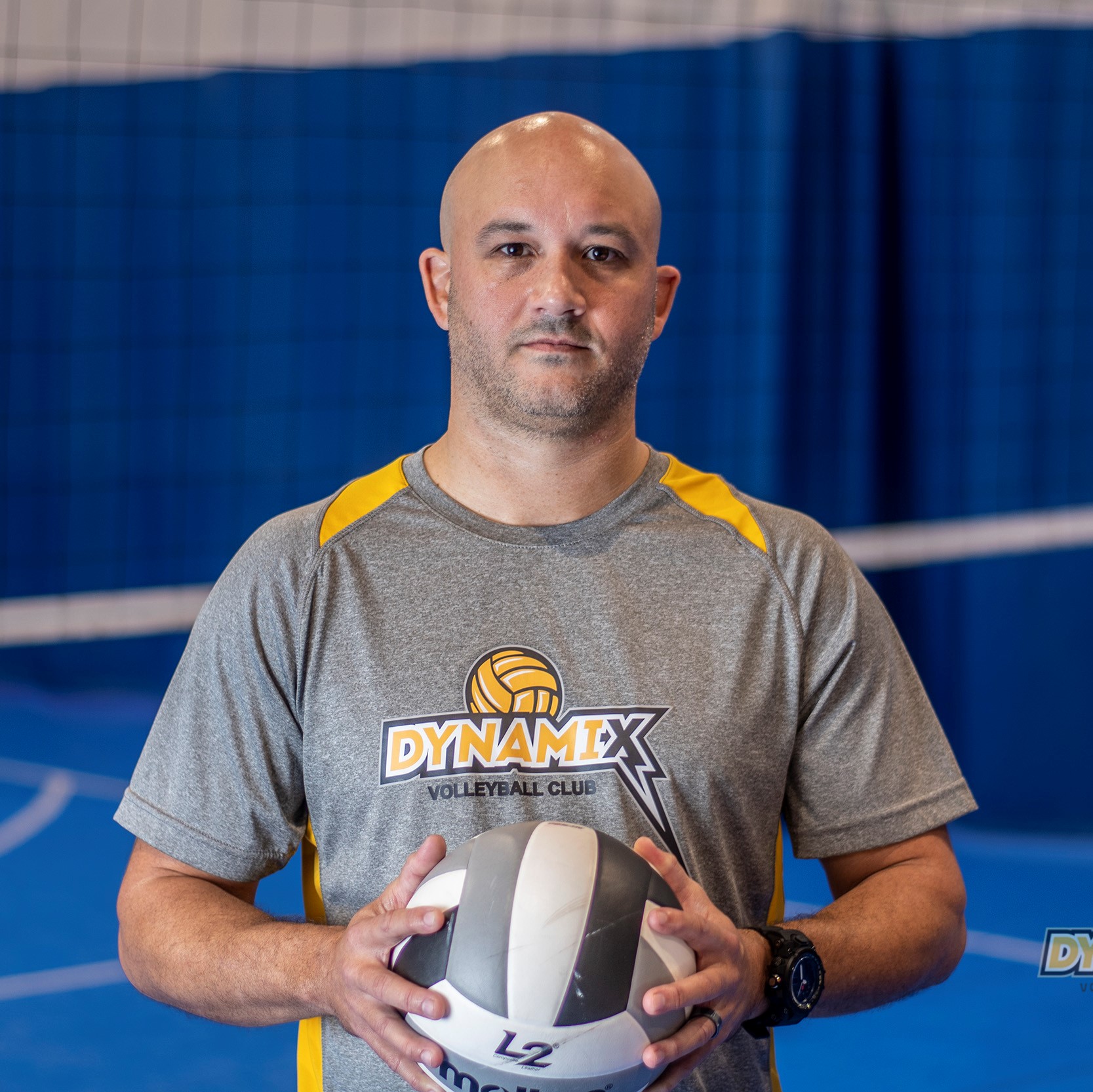 Select U15 National Head Coach - Tim Jones
Tim has been coaching Volleyball for over 4 seasons now. He has a daughter starting her fourth year of college and his youngest, who plays volleyball, is in middle school. She is in her fourth year and has completely fallen in love with the sport. Her love and drive for volleyball has given him a whole new outlook on the sport all together. He truly enjoys coaching and working with each player. Watching them work hard to improve and grow in volleyball is pretty amazing. He looks forward to meeting new players and having a successful season.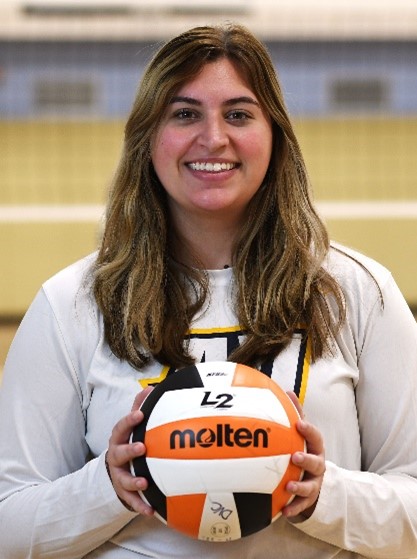 Select U15 National Assistant Coach - Ashlyn Wilson
Ashlyn grew up near Charlotte, North Carolina, and started to play volleyball in 7th grade and continued through High school at West Stanly High School. She competed in Junior Olympic volleyball for Stanly Extreme starting her freshman year of high school. She played for Averett University her sophomore year of college and won an NCAA Championship ring until an injury the following year. She has provided private coaching lessons and helped instruct camps and clinics since 2015. Ashlyn graduated from undergrad in May 2020 and am currently pursuing a Master in National Security Studies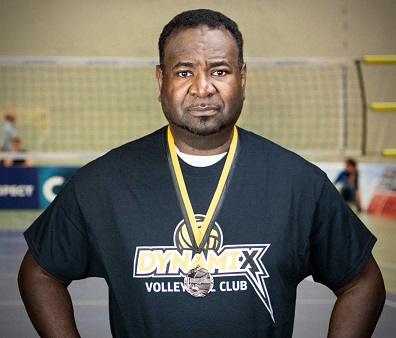 Select U14 National Head Coach: Kevin McClinton
See Bio above: Select 16 National

Select 14 National Assistant Coach: Tiffany Kingston
Select 14 Regional-1 Head Coach Skye Perkins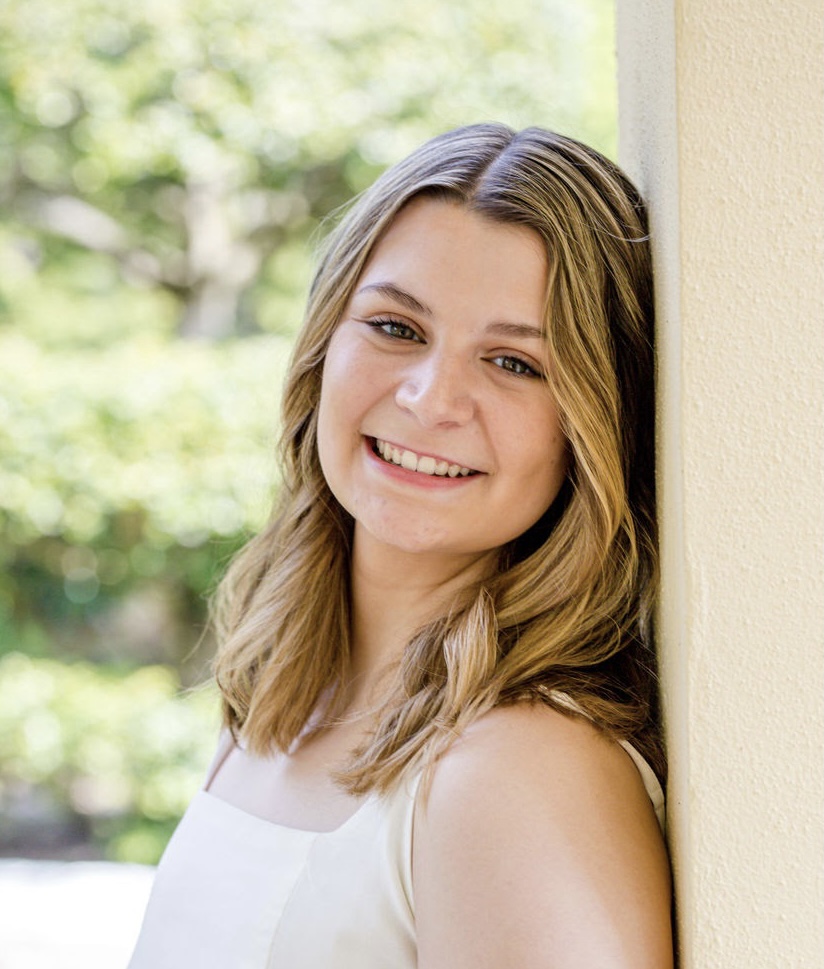 Select 14 Regional-1 Assistant Coach: Alyson Hardy
Alyson has lived in Warrenton her whole life. She has experience playing softball for eight years and five years playing travel. She started playing volleyball at the age of 12 and has been with the DVC family for 4 years. She has coached with the club since the summer of 2022. She graduated from Fauquier High School in 2022 and currently attends Laurel Ridge Community College. As an assistant volleyball coach, she is to improve the level of her team and all the individual players on the team. That will ultimately be the best way she will help a player realize their goals of playing volleyball at a high level. Her overall goal is to teach important life skills that athletes will use beyond their sport. This includes developing skills beyond their comfort zone, teaching what it means to be committed, how to deal with hardships while working with others, and how to compete at a high level with respect, integrity, and confidence.
"The will to win is more important than the skill to win"
Select 14 Regional-2 Head Coach: Sydney Marek
Select 13 National Head Coach: Melanie Jacobs
Select 13 National Assistant Coach: Emma Zewatsky
Select 12 National Head Coach: Dawn Roda
Dawn is originally from upstate New York and moved to Virginia 27 years ago and has three daughters. Dawn played competitive soccer since age six through college. Her oldest daughter, Julia, was a competitive swimmer and her younger two, Savannah and Lana, were competitive volleyball players. She has been a teacher in Fauquier County Public Schools for 22 years.
Dawn has over 17 years of coaching experience and coordinating sports clubs. She has coached competitive soccer and volleyball at the recreational level, middle and high school level and competitive level. She is also certified to teach physical education grade pre k through 12th. Dawn is IMPACT certified for competitive indoor volleyball and obtained her certification in Gold Medal Square in July 2017 at North Carolina State. She is excited to be able to combine her love of teaching and sports.
Dawn has surrounded herself with phenomenal mentors and coaches to teach her how to effectively coach today's volleyball players. She spends a tremendous amount of time studying and educating herself on the sport of volleyball. Dawn strives to continue her education as volleyball coach through participating in clinics and classes. The sport of volleyball has changed tremendously over the years, that to be an effective coach, you need to know the sport of today.
Her goal as a Volleyball Coach is to provide a positive atmosphere to allow athletes to feel confident in themselves and the team. Her enthusiasm for coaching volleyball has been shown through her dedication as a coach and as an active community member in Fauquier County advocating, initiating, developing and coordinating quality volleyball sports programs for our community.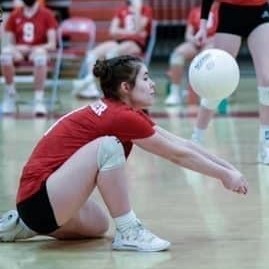 Select 12 National Assistant Coach: Lana Roda
Select 11 Head Coach: Rebecca Russell